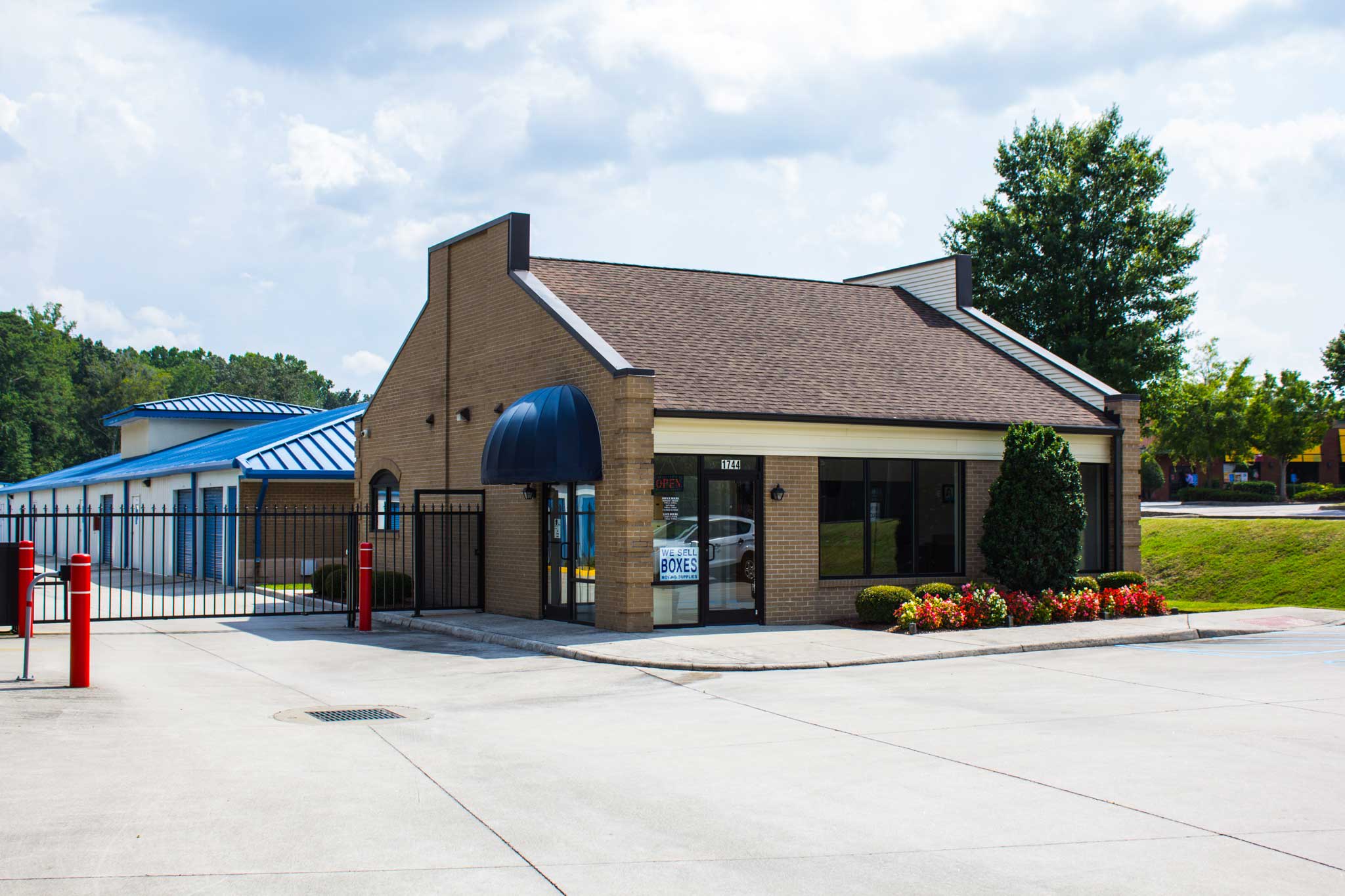 American Classic Self Storage - General Booth
American Classic Self Storage is located at 1744 General Booth Blvd in Virginia Beach, VA. 23454. We are anchored by two large 50 ft flag poles flying our American Flag. We have one entrance out front, and 7 day a week gate access. American Classic Self Storage is your premier storage destination in Virginia Beach. We offer a wide range of storage options, with everything from climate-controlled units to indoor boat and RV parking. We have newly constructed RV/Boat & Commercial Storage with roll up doors, electricity and 16x45 foot spaces. They are ideal for RV, Motorhomes, Boats, food trucks, commercial storage and business inventory.
Our wide aisles, ease of access, and ground level units have made us the number one site for storage customers in the General Booth Blvd area. Our friendly storage professionals have more than 10 years of experience in the industry and are always willing to use their expert knowledge to help you with any questions you might have. If you need to know the right size unit for you or what insurance plans are available, we're more than happy to speak with you!
We are located near Steak N Shake, the Old K Mart building, new One Life Fitness Center and the newly constructed grocery store. Lidl grocery store will be directly behind our RV storage. We constructed a dozen, that's 12 beautiful gated units with 7 day a week access. We have a resident manager at this location and support our military and armed forces. We are about 15 minutes from the Ocean or Boardwalk in VA Beach. Not too far from Ocean Breeze or the Aquarium.
Office Hours
---
Sunday: Closed
Access Hours
---
7 days a week 7am - 9pm
​
Convenient Location & Simple Storing
We are conveniently located on General Booth Boulevard right beside the K-Mart behind Jake's Smokehouse Bar-B-Que. Our central location offers easy access from Virginia Beach, VA, Dam Neck Naval Base, and Oceana Naval Base.
Brand new indoor vehicle parking for boats and RVs – coming soon!
Climate controlled units
Month-to-month leases
Drive up access
Boxes & packing supplies
Security is one of our top priorities at American Classic Self Storage. That's why we use a state-of-the-art computerized gate entry system that ensures only tenants have access to the facility and employ 24-hour surveillance cameras to keep watch on everything that goes on. If you're in need of storage in the Virginia Beach area, come to us for affordable and flexible options. Call today to reserve your unit!
RV, Boat, and Commercial Storage in Virginia Beach
Ideal for RV & Boats, Commercial Storage, Inventory, Small Businesses
15' x 45'  Enclosed Units
 Video Surveillance/Gated
 50/30 amp plugs
Interior RV Storage - One dozen "State of the Art" units!
12'  width entrance door
Electricity included!
Contact us today for more information: 757-828-5262